About us
Our founder and owner is: Tage Vig.
"With a solid background of 13 years of practical experience of buying and exporting young pigs, I have now started my own export company on this market: Porc Mercatus ApS."
Porc Mercatus ApS offers support in the form of consistent and professional consultancy and advice so that you can reap the benefits of the businesss opportunities in this market that best meet your specific needs and requirements.
Our corporate mission is: –   to provide a service to Danish pig producers, which guarantees them best yield on their production –   to be a competent and reliable supplier of young pigs and slaughter pigs to the European market
As a new player in this market, I am looking forward – via Porc Mercatus – to servicing the needs of customers and suppliers alike.
Contact
Porc Mercatus ApS
Ingridsvej 12
DK-6000 Kolding
Fax. +45 7262 3944
CVR nr. DK34628351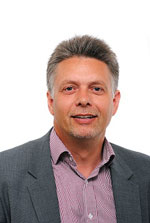 Tage Vig
+45 2054 9580 tage.vig@porc-mercatus.dk
Bjarne Christensen
+45 6173 9580 Kontor@Porc-Mercatus.dk
Træffes bedst tirsdag og torsdag